Saphirs

, 2014

Court métrage, son, couleur, 20min59s.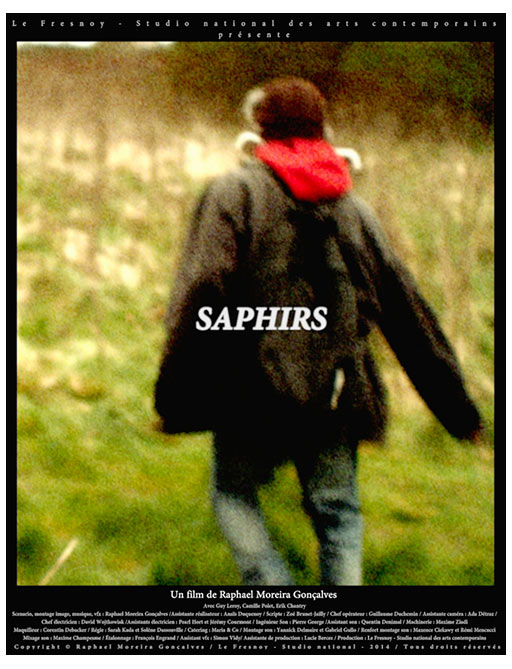 Ernest, jeune homme candide, fait la découverte de mystérieux cristaux bleus, après avoir été le témoin d'une agression mortelle.
En réalisant ce court métrage, j'ai voulu aborder l'objet cinématographique et le travail lié au grain de l'image. Essayer d'avoir une réelle fracture dans l'image, qui pourrait donner naissance à un possible interstice.
Et l'interstice possible dans ce contexte serait alors le corps du personnage principal. Considérer ce corps comme un espace à la fois limité et nécessaire. Concernant l'altération de l'image, il me semble que cette « erreur » de l'image peut ainsi se positionner en tant que potentiel poétique. Une sorte de réinterprétation de la figure romantique noyée dans un environnement qu'elle n'arrive pas à appréhender.
Je voulais aussi m'attaquer à la narration et trouver des enjeux scénaristiques qui me permettent plastiquement de retrouver cette conjugaison d'images abstraites par le prisme d'objets significatifs. Il fallait que l'environnement dans lequel évolue le personnage soit une expression de ce qui bouillonne en lui.
Des cristaux mystérieux comme objet de fascination et extériorisation de toute la violence que le personnage de mon film a en lui. Il s'agissait donc de raconter l'histoire de cet adolescent selon une démarche scénaristique simple tout en gardant à l'esprit une approche plastique bien spécifique qui serait liée à l'incandescence du personnage.
---------------------------------------------------------------------------

Ernest, a candid young fellow, makes a discovery after witnessing an act of mortal aggression: mysterious blue crystals.
In making this short film, I wanted to address the cinematographic object and work on the grain of the image. To try to obtain a real fracture in the image which could give rise to a possible interstice. And the possible interstice, in this context, would be the body of the main character.
To consider this body as a space both limited and necessary. Regarding the alteration of the image, it seems to me that this "mistake" in the image could also be positioned as poetic potential. A kind of reinterpretation of the romantic figure drowned in an environment that she cannot grasp.
I also wanted to have a go at narrative and find issues in the screenplay that allow me to visually approach this conjugation of abstract images through the prism of meaningful objects. The environment in which the figure moves had to be an expression of his turbulent inner life.
Mysterious crystals as an object of fascination and externalisation of all the violence that my character feels within. The point was to tell the story of this teenager using a simple plot device while maintaining a very distinct visual approach linked to the character's incandescence.
-------------------------------------------------






-------------------------------------------------
-------------------------------------------------

(capture)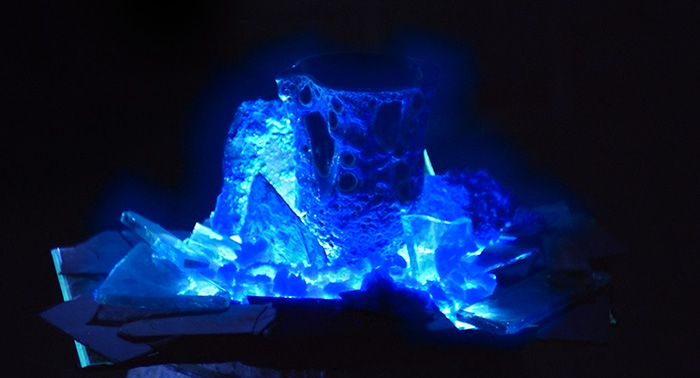 (capture)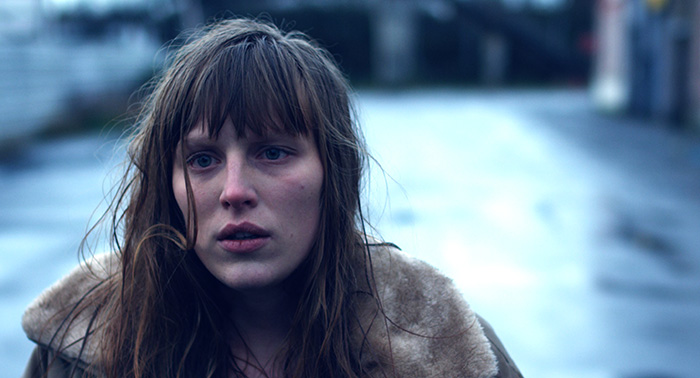 (capture)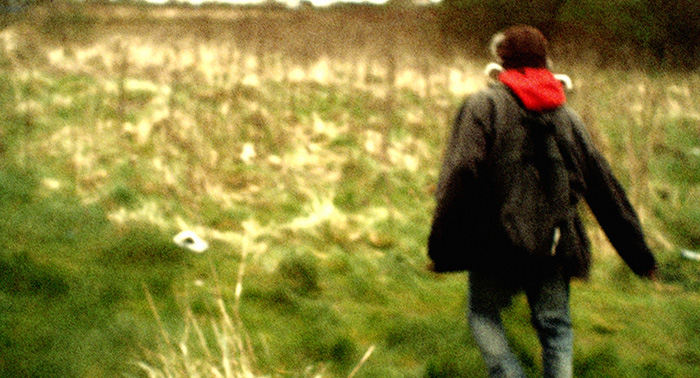 (capture)
-----------------------
---------------------

Avec
Ernest - Guy Leroy
Charlotte - Camille Polet
Le Père - Erik Chantry


Scenario, montage image, musique, vfx
Raphael Moreira Gonçalves


Assistante réalisateur - Anaïs Duquenoy
Scripte - Zoé Brunet-Jailly
Chef opérateur - Guillaume Duchemin
Assistante caméra - Ada Détraz
Chef électricien - David Wojtkowiak
Assistants électricien - Pearl Hort / Jérémy Courmont
Ingénieur Son - Pierre George
Assistant son - Quentin Denimal
Machinerie - Maxime Ziadi
Maquilleur - Corentin Debacker
Régie - Sarah Kada / Solène Dassonville
Catering - Maria & Co



Montage son
Yannick Delmaire / Gabriel Gullo

Renfort montage son
Maxence Ciekawy / Rémi Mencucci

Mixage son - Maxime Champesme

Étalonnage - François Engrand

Assistant vfx - Simon Vidy

Figurants
Jean-François Loth, Gilles Delville, Mickaëlla Merluzzi,
Anne Marmin, Josseline Briffaut, Roland Castel,
Larry Bastin

Une production
Le Fresnoy - Studio national des arts contemporains
Remerciements:
Maria Moreira Gonçalves, Lucia Stendardo di Taranto,
Zoé Brunet-Jailly, Alexandre Dumont, Patrice Conte,
Alice de Boissezon, Alexis Bertrand, Elsa Filizetti,
Antoine Dang, Lara Vallance, Guillaume Boulanger,
Elisa Bonomi, Gabriel et Aurélie Moreira Gonçalves,
Christine Oudot, Christian Rossi, Faye Mullen,
Edouardo Yalamaku, Aude Billet, Pierre Michelet,
David Posth Kohler, Antonia et Orianne Boussoumah,
Denis Christophel, David Jacquier, Alexandre Bavard,
François Stendardo, ma famille, Jean-Claude Brisseau,
Le Fresnoy, Jonathan Pepe, Kevin Voinet, David Ayoun,
Thibaut Rostagnat, François Bonenfant, Eric Prigent,
toute l'équipe du film, mes comédiens, Lucie Bercez,
Daniel Dobbels, Madeleine Van Doren, Pierre Delattre,
Valérie Delhaye, Massimiliano Simbula, Jean-Michel Kabemba,
David Chantreau, François Lescieux, Blandine Tourneux,
Natalia Trébik, Marc Saison, Vincent Kalb, François Engrand,
Gabriel Gullo, Yannick Delmaire, Rémi Mencucci, Maxence
Ciekawy, Cédric Le Maoût/FILM EN COURT(S), Christelle
Manfredi, La ville de Tourcoing, Sylvain Briend,
l'école d'infographie 3AXES, Mr Paris,
Mr et Mme Dubois / Bar "Au cht'i péqueux".